Ref. No. 9798: MAGNIFICENT PROPERTY OFFERED EXCLUSIVELY BY BULGARIAN ESTATES Bratan , Sliven properties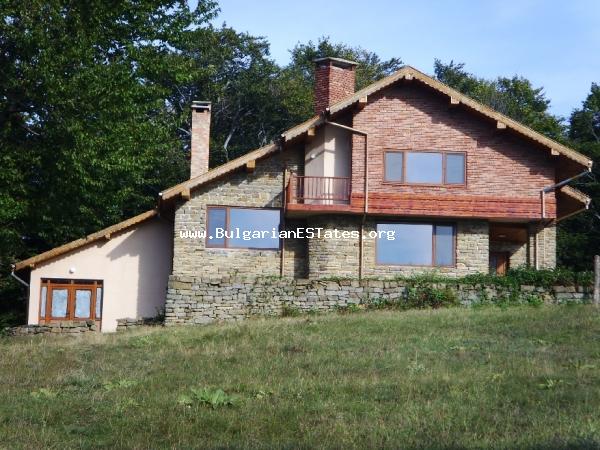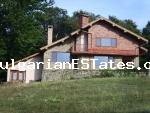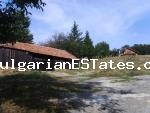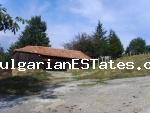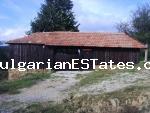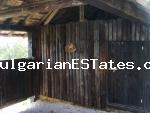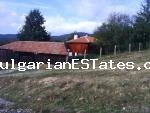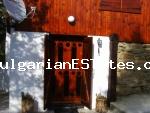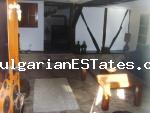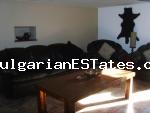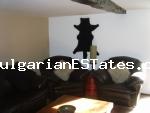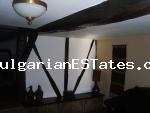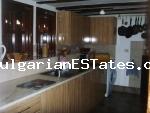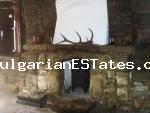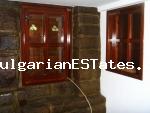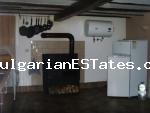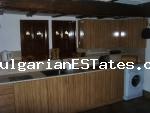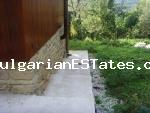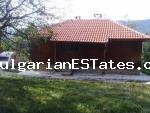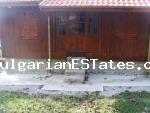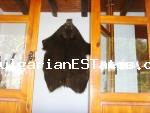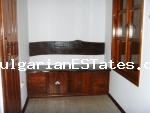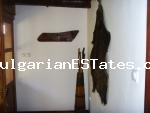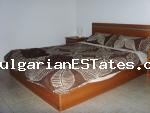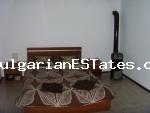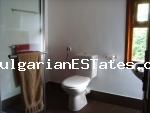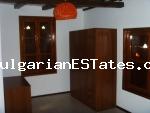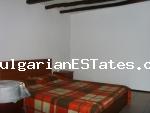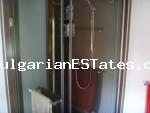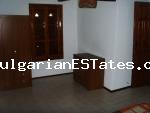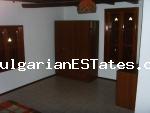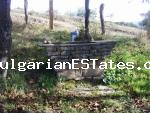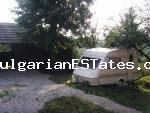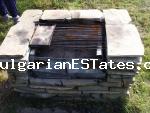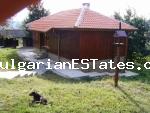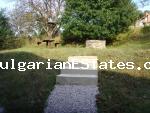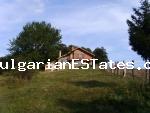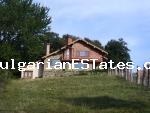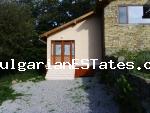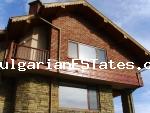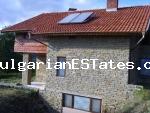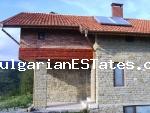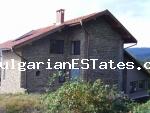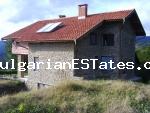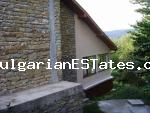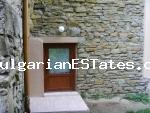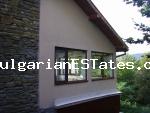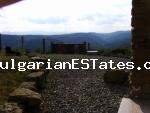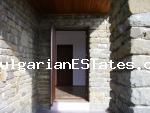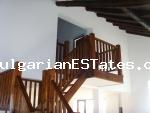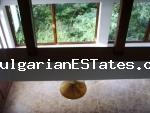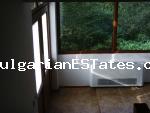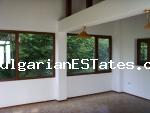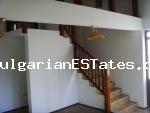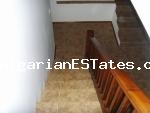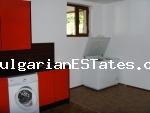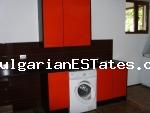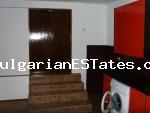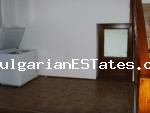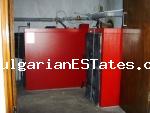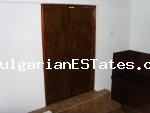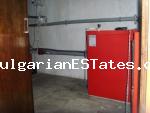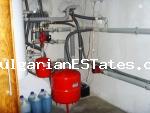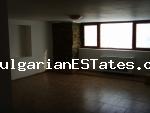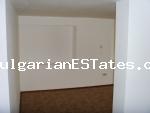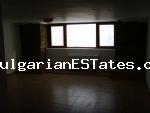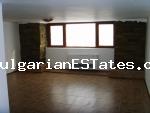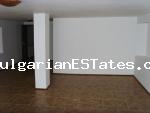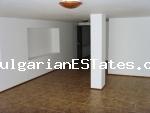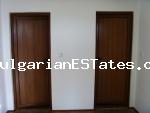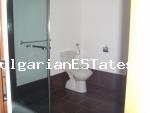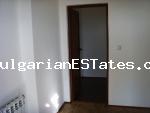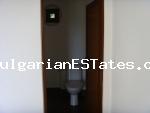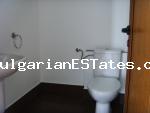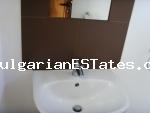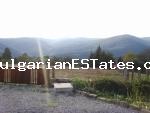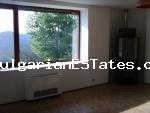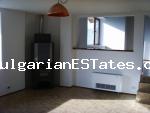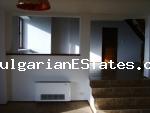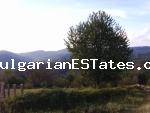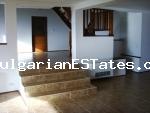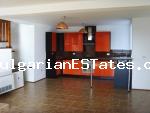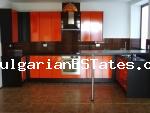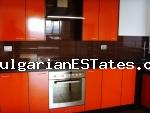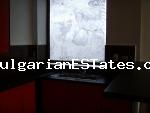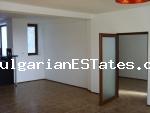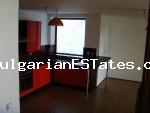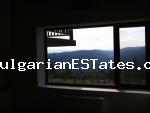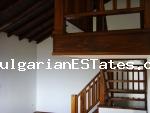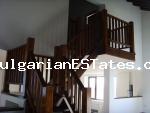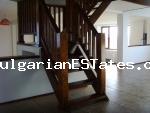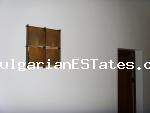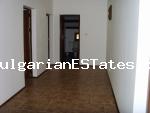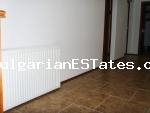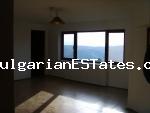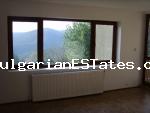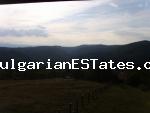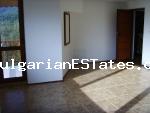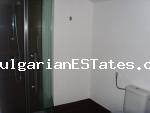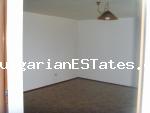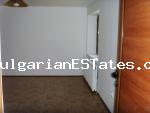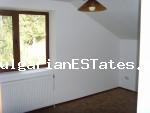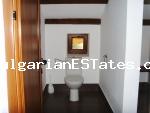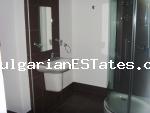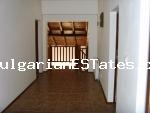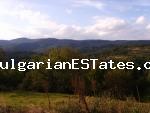 Key Features
€ 290,000
Ref. No.:
9798
Deal type:
For sale
District:
Sliven properties
Town / Village:
Bratan
In categories:
House
Living area:
425.00 sq. m.
Yard:
6668.00 sq. m.
Bedrooms:
6
Bathrooms:
3
Floors:
3
Add to bookmarks
Bookmarked

Map location
Full Description
It is a pleasure for Bulgarian Estates Ltd. to be able to offer this outstanding, unique and luxurious mountain property situated in the village of Bratan within the area of Kotel. This property provides an opportunity for the new owners to utilise the facilities offered as a hunting lodge, a small luxury mountain hotel, a large family home or a secluded, unique but beautiful holiday residence for use by family, friends or other visitors.

The surrounding area is renowned for its exceptional hunting opportunities and also as a place where visitors can enjoy a relaxing, peaceful and ecological existence. The surrounding area is of great natural beauty, which alongside the wide diversity of landscape and generally mild weather conditions provides a quality of life difficult to match. The village of Bratan enjoys relatively mild winters compared to other Bulgarian mountain regions whilst during the summer it provides a much cooler and fresher air quality when most of the country is suffering from 40° C of heat and high humidity.

The property comprises of two houses situated on a huge plot of land (6,668 sq. m.) and is located on the top of a hill at the highest point of the village. Both houses have been extensively refurbished by the current owners over the last two years (completed in August 2010). The smaller house was originally built in the traditional Bulgarian style from stones and wood but has now been completely renovated in a spectacular fashion to provide exceptionally comfortable and modern living conditions. The much larger house was originally 'part built' some 40 years ago in a completely modern style from stones and brick masonry and has now been completed and renovated by the current owners to the highest West European standards to achieve a luxurious and magnificent residence which is totally unique.

At the entrance to the property there is a large and attractive gatehouse in the traditional Bulgarian style which provides some site security and also wood storage facilities alongside of general storage space for farm or garden tools etc.

House No. 1 (smaller house in the traditional Bulgarian style)

After passing through the gatehouse entrance, this house is immediately facing you and is therefore closest to the road from the village of Bratan. It comprises 105 sq. m. of living space distributed over two floors and which is fully furnished for immediate occupancy by a family of four persons. This house has been beautifully renovated and furnished with much attention given to the detail. Small objects like the original Bulgarian rug in the lounge, the deer horns, the boar fur and other features give this house a unique charm and character. The floors throughout the house are covered with terracotta floor tiles. On the first floor there is a large kitchen consisting of modern kitchen storage units, sink/draining board, hot water boiler, a large fridge/freezer, a washing machine and a wood burning stove utilised for cooking and heating. There is also a large lounge with a beautiful stone fireplace and wooden beams, a large wooden coffee table, a leather '3 piece suite' comprising a large sofa and two armchairs. On the second floor there is a spacious entrance hall leading to two large and completely furnished bedrooms with large double beds, bedside tables, dressing tables, wardrobes and bedside lamps. Each bedroom also has an attractive wood burner for heating. The second floor also offers a large modern bathroom with a toilet, wash basin and a modern shower cubical and shower unit. The exterior of the house has been fully insulated and then covered with new wood which has been carefully 'weather treated', varnished and polished while the roof has been completely refurbished with new tiles. Around the house there is a concrete path and rain 'soak away' facilities for drainage. Adjacent to the house is an original stone sink and a water tap, a wooden table and two benches built in oak, a stone built barbecue and a 'bird table'. This area outside the house is therefore ideal for holding garden parties. In addition, immediately adjacent to this house is a fully equipped and functional caravan (UK built) which can be utilised by the new owner for accommodation of a housekeeper or similar.
House No. 2 (larger house built in a modern style)

This house is situated some 120 metres up the hill away from the smaller house. This house has the amazing combination of modern and traditional. Consisting of massive stone walls, perfect brick masonry and a level of interior finishing of the highest quality worthy of anything to be seen within a 'society' property magazine. The house has been refurbished with a complete new roof and terracotta roof tiles. The property boasts some 320 sq. m. of living space distributed over three floor levels. The whole house on all three floor levels is covered with attractive terracotta floor tiles. This house is not currently fully furnished and therefore leaves the new owner to furnish it according to his / her own tastes and vision.

Floor 1 - Basement level (approx 116 sq. m.)

This level can be accessed firstly via double wooden glazed doors into a 'terrace room' (approx. 35 sq. m.) with a high ceiling and beautiful wooden beams. The room has double glazed windows on three sides giving spectacular views of the surrounding wooded area and is perfect for a reception room for guests or to hold a garden party as the area immediately outside is perfect for a barbecue. There is a tiled staircase with beautiful wooden rails and banisters leading to the ground floor level.

The basement level can also be accessed through a door at the rear of the house leading to a utility/ boiler room (32 sq. m.). This area consists of modern kitchen storage units, a sink with taps, a large worktop area, a modern washing machine and a large chest freezer. A small staircase leads to the boiler room which houses two large wood and coal burning boilers with nominal power output of 92 KW which is more than enough to guarantee warmth throughout the house even on the coldest of days. The heat is distributed throughout the house by modern water source heat pumps and modern radiators. In addition, there is a 250 litre boiler connected to the central heating system which provides free hot water when the central heating boilers are in use. When the central heating boilers are not in use, hot water is provided to the whole house by a solar heating installation unit mounted on the roof of the house whereby free hot water can be supplied all year round. The whole central heating system is connected to a UPS battery which guarantees that it will continue to work in the event of any electrical failure.

From the utility / boiler room area there is a door leading to a large bedroom / living area (50 sq. m.) which also incorporates a modern bathroom. This area is more or less 'self contained' and can be used as a living area separate to the rest of the house. The room utilises the original stones of the mountain and encases a large double glazed window looking out onto a 'rock garden' area. The separate bathroom incorporates a toilet, washbasin and a modern shower cubical with shower unit. Within the utility / boiler room there is a tiled staircase with beautiful wooden rails and banisters leading to the ground floor level.

Adjacent to the rear door of the house there is another door leading to a small 'rock room' which would be perfect for use as a wine store or similar.

Floor 2 - Ground floor level (approx. 112 sq. m.)

Access to this ground floor level is made via a wooden glazed front door into an entrance hall with separate WC toilet / storeroom areas (19 sq. m.). A connecting door from the entrance hall leads to a large lounge / kitchen area (61 sq. m.) on one level with a small tiled staircase leading to a dining room / stairs area (32 sq. m.) at another slightly higher level. This whole area is designed in an 'open plan' style. The fitted kitchen area is a completely modern with beautiful kitchen storage units, a sink and draining board, a modern electric oven and hob unit, and a complete fan extraction facility. The lounge area contains a beautiful large wood burning fire (fully extracted via a main chimney).
In the dining room area apart from a beautiful high ceiling with oak beams, there is a stunning tiled staircase with unique wooden rails and banisters leading to the bedroom and bathroom level (floor 3). Both the lounge and dining room areas each have an enormous panoramic double glazed window revealing the astonishing views of the village below and the surrounding mountain areas.

Floor 3 - 1st floor level (approx. 91 sq. m.)

The stairs from the dining room lead to a hallway on this floor level which, in turn, leads to three large double bedrooms (one with an 'en suite' facility) and also a family sized bathroom. The largest bedroom is some 31sq.m. (including the 'en suite' facility) and also incorporates a wonderful panoramic large double glazed window and a door leading to a small outside balcony area where one can also relax and enjoy the stunning views over the surrounding mountains and countryside. The en suite bathroom has a toilet, wash basin and a modern shower cubical and shower unit. Bedroom 2 has a living area of 22 sq. m. whilst the 3rd bedroom at this floor level is some 12 sq. m in area. The family sized bathroom is some 11 sq. m. in size and incorporates a separate toilet, wash basin and a modern shower cubical and shower unit.

This incredible and unique estate and the properties it contains fully deserve your full attention. It can comfortably accommodate permanent living for at least 4 persons in the smaller traditional house and 8 persons in the larger modern house. The surrounding area is full of hunting and tourist opportunities and boasts some of the most beautiful mountains and countryside in Bulgaria and is well away from the overcrowded ski resorts and large tourist hotels. Its location in the eastern part of the country makes it easily accessible from or to Burgas (international airport), Sliven, Yambol and Stara Zagora.

The existing owners would prefer to sell both properties and the land at the same time and to the same person(s) since the properties are immediately adjacent to each other and there is certain logic in doing so. However, in certain circumstances, consideration may be given by the current owners to selling the properties and their associated land separately. The smaller more traditional house is separately priced at 50000. Euros whilst the larger modern house is separately priced at 240000Euros. If both properties are purchased together, as one, the current owners would consider offering a considerable discount on the overall combined price of 290,000 Euros.

If you have any serious interest in acquiring these wonderful properties then please make your initial contact with ourselves to arrange for a free escorted viewing of this unique purchase opportunity (available for viewing 7 days per week).
Facilities

cafe

telephone

restaurant

poste

internet
Location:
In hunting area
,
Near river
,
Near lake
,
In fishing area
,
In rural countryside
,
In mountain
,
Ecological region