Ref. No. 5275: Renovated two-storey house for sale in the village of Stefan Karadzhovo, 70 km from Burgas and the sea. Stefan Karadjovo , Yambol property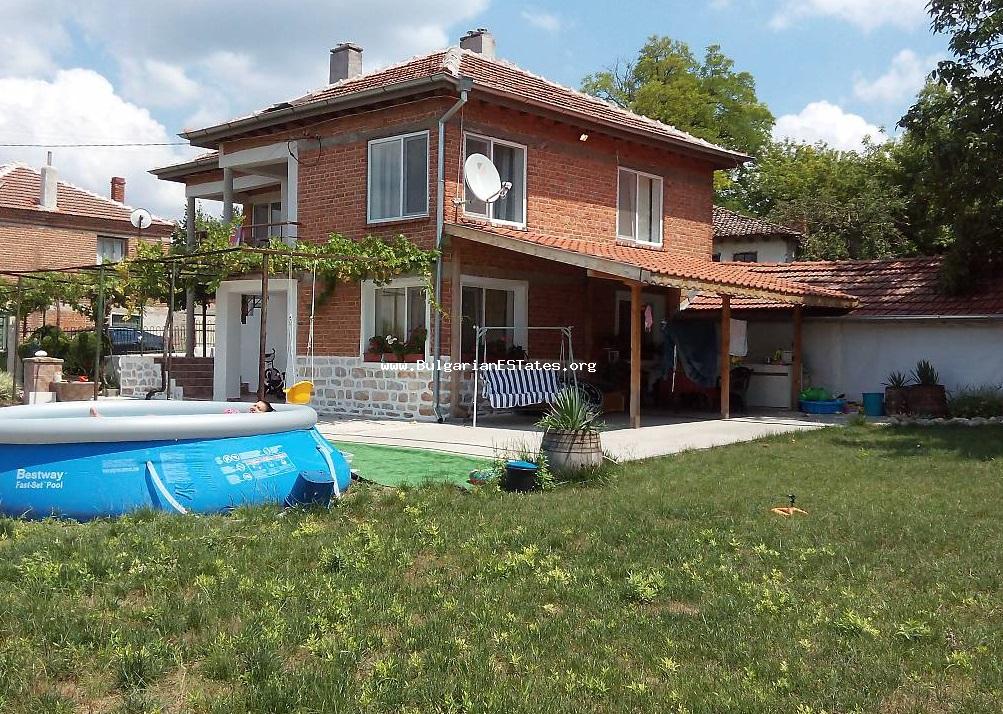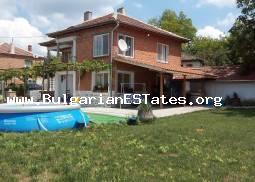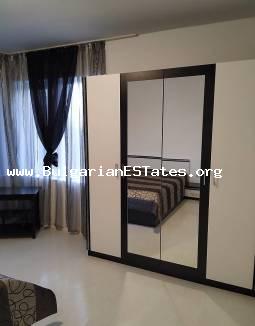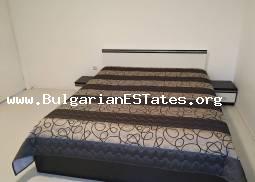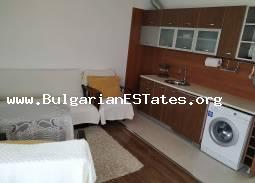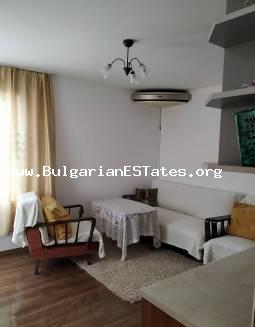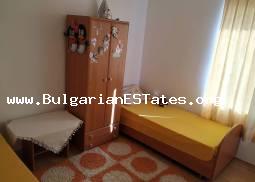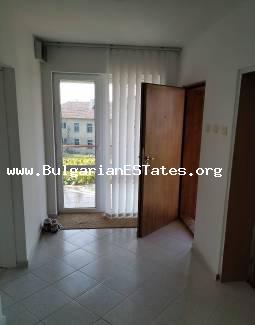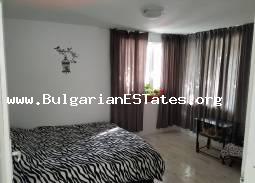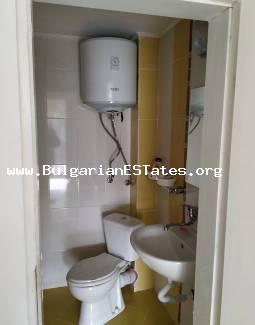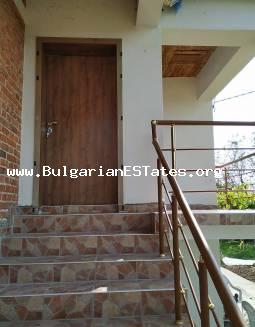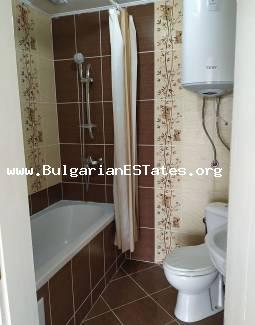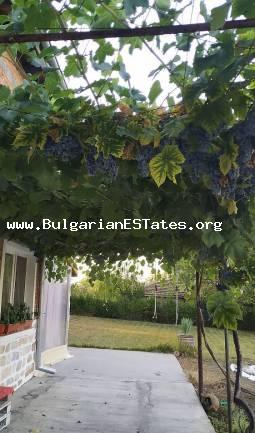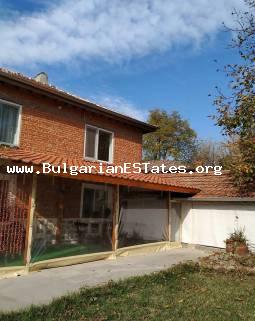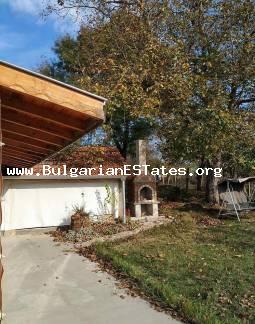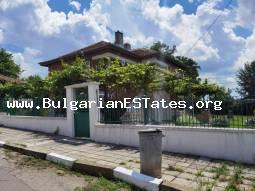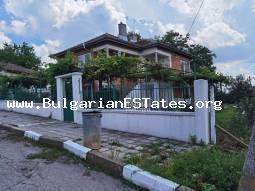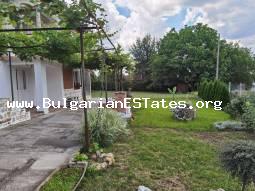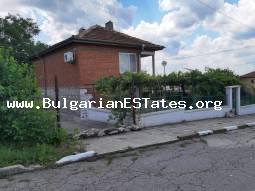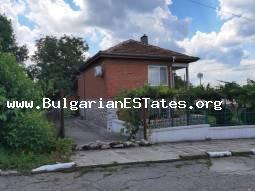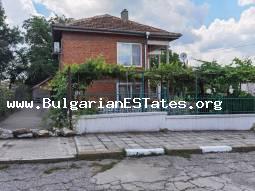 Key Features
€ 40,500
Ref. No.:
5275
Deal type:
For sale
District:
Yambol property
Town / Village:
Stefan Karadjovo
In categories:
House
Living area:
170.00 sq. m.
Yard:
800.00 sq. m.
Bedrooms:
4
Bathrooms:
2
Floors:
2
Add to bookmarks
Bookmarked

Map location
Full Description
The house is located in the village of Stefan Karadzhovo, famous for its healing mineral water. 5 years ago major repairs were made in the house. It is made so that it can be used by two families. The total area is 170 square meters. On each floor there is a kitchen equipped with washing machine, dishwasher and stove, two bedrooms and a bathroom with toilet. Upstairs the bathroom has a bathtub. Separate closed room for a tavern, new brick barbecue. Easy to maintain yard with an area of ​​800 square meters, planted with ryegrass and two huge walnut trees for shade. The house is for sale with all available equipment. Although located near the center, the place is extremely quiet and peaceful. From the terrace on the first floor there is a view of the mountain, all the way to the Turkish border. The village is 70 km from the city of Burgas, 15 km from the town of Elhovo and 10 from the town of Bolyarovo.


LOCATION: The village of Stefan Karadzhovo is located in Southeast Bulgaria and it is part of Bolyarovo Municipality, Yambol District. The village of Stefan Karadzhovo was named after the revolutionary leader Stefan Karadzha, who struggled for the national liberation of Bulgaria from Ottoman rule. The village sits in an ecoregion with healing mineral springs which is the most preferred one for buying properties. The Malko Sharkovo Dam is six kilometres away from the town of Bolyarovo. It is one of the largest dams in Bulgaria and what is unique to it is its genuine dyke. Malko Sharkovo is of ornithological significance as 45 species of water birds winter in the area. A low range of hills surrounds the dam. There is a project for building a holiday camp with a sports and leisure complex. Many Bulgarian and foreign hunters and anglers visit the Malko Sharkovo Dam during the open season. If you choose to settle here, you can amuse yourself by fishing, hunting and horseback riding.
The village of Lesovo, where is the newest checkpoint at the border between Bulgaria and Turkey, is 58 km away from Stefan Karadzhovo.
Nearest First Class Road: Sofia – Bourgas E773
Nearest Railway Station: Yambol
Nearest International Airport: Bourgas
The village of STEFAN KARADZHOVO is perfectly situated:
11 km from the town of Bolyarovo
33 km from the town of Elhovo
44 km from the city of Yambol
59 km from the town of Topolovgrad
43 km from the town of Sredets
91 km from the town of Karnobat
74 km from the seaside city of Bourgas
Facilities

cafe

telephone

restaurant

internet